All new VW GTI
Last Updated: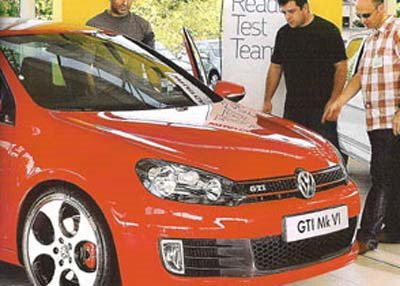 Well.. As new as the "new" Golf.
Which is a heavily revised version of the previous one.
I think the new front end looks great and as aggressive as can be.
The new Golf has been getting great reviews in the European press. And I just saw it in person a few days ago and can say it does look more upscale than the current one. Except for the rear lights, that are too big and don't match the rest of the design at all.
Both the Rabbit and GTI will go on sale in the US next fall. I guess that's also when we'll see the revised Jetta as well.