Chevrolet Volt Interior
Last Updated: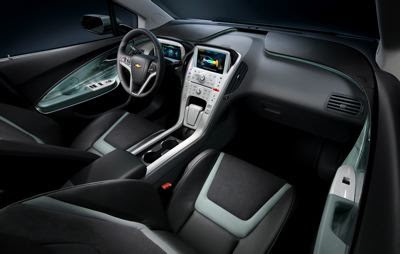 I haven't seen this particular shot yet.
I guess GM is releasing a few things to make sure people know the Volt is still on schedule.
The latest casualty is the Camaro Convertible. It is now officially delayed by at least 6 months.
That is just too bad, I can't wait to se it.
Some of the European press even think the car might by just plain canceled.
I hope not, and I don't think so. It seems a bit too late to fully cancel it.
Let's hope it just comes late…