Final Expedition from Michigan
Last Updated: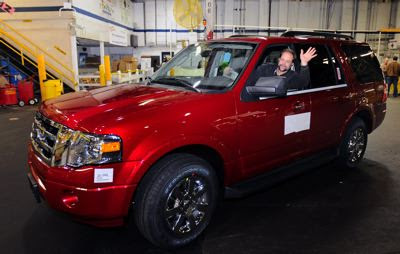 It's not the last Expedition produced.
The Kentucky Truck Plant will take care of that now.
But this is the last Expedition coming out of the Michigan Truck Plant. A.K.A the old Wayne Station Wagon plant.
It will be retooling to produce all new 2011 "Euro Ford" models.
The Mexican plant at Cuautitlan, now producing the F150 is also preparing for the production of the new Fiesta for 2010.
And a year later, the Louisville plant, now making Explorers, will also be producing yet another model based on the C-car platform.
Sounds like Ford is doing everything they can…