Hyundai ???
Last Updated: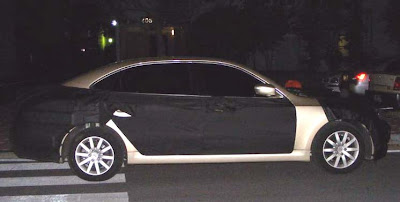 This is probably what is referred to as the new Hyundai i70.
The larger than genesis Equus replacement.
But I have seen recent pictures of the next generation Sonata that looked very similar. With 3 side windows.
Although this car seems pretty large.
I guess we'll know. Some day….