Kia Amanti replacement
Last Updated: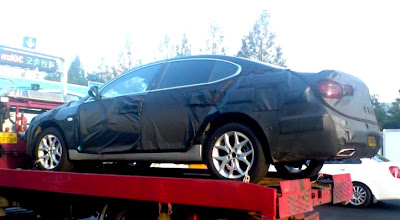 Still very covered. But it's looking pretty good so far.
The current Amanti is one of the worse looking car on the market. It was when it came out,and the years don't help.
I guess this is based on the Hyundai Azera. So I'm not sure how they will appeal to a different audience.
The current Amanti appeals to those who want to drive something really ugly.
But it looks like they will loose that market with the new one…