New US Cube
Last Updated: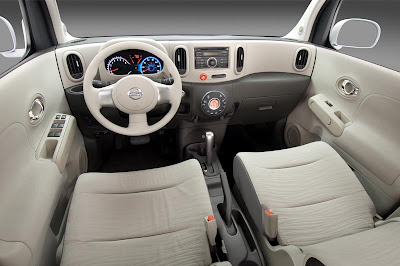 Here is the interior of the US version of the Nissan Cube.
A bit better than the weird bench seat offered in the Japanese version. But that dashboard seems really short.
Like you'd feel right against the windshield.
Maybe it's just the picture, but it might be one of those weird rides….