New VW mid sized sedan
Last Updated: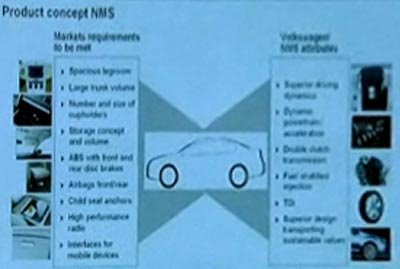 At a recent meeting, some of the VW suits gave a few new info on the all new "US only" mid sized sedan that VW will build in their new US plant.
Not that many news really. Except it will be great. Sure.
This is one of the pics from the video presentation. No actual pictures of the car were available.
So we'll have to wait a bit longer…
I just wonder what'll happen to the Passat in the US once this is out. Will Europe get a new Passat while we get this???
Weird…