One of GM's many problems
Last Updated: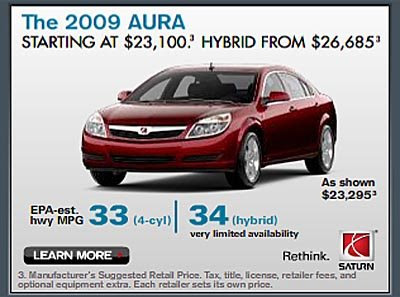 Cars that shouldn't even be produced….
Just look a this ad. Who in their right mind would pay over $3500 to save 1MPG?
The Aura is a really good car. One of my favorite midsized sedan.
But they shouldn't even produce the hybrid version.