Prius Coupe coming up???
Last Updated: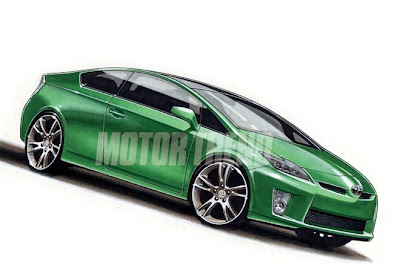 This new rumor comes from Motor Trend.
And I would love it to be true.
The new 2010 Prius is supposed to get a larger 1.8 Liter engine. Perfect for a little sportier ride.
A Prius coupe would be great as a 21st Century Celica.
As far as the design is concerned. This illustration shows a straight 2 door, sportier version of the upcoming 2010 5 door model.
But Toyota has been known to surprise…
Remember how many though the 1st Lexus coupe was going to look like a 2 door version of the 1st Generation LS sedan???
Toyota fooled everyone with the 1st generation SC.
It was a great looking car that didn't look at all like the sedan.
So maybe….