VW Golf Hybrid concept
Last Updated: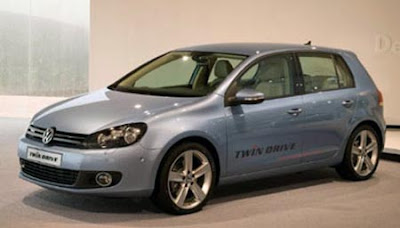 They did show a Golf Hybrid concept last year. But this improved version is based on the new design.
Its about time. Seems like everyone is chasing Toyota. The new Prius next month will be their 3rd generation of a production hybrid.
And a giant car maker like VW can only announce a production version of this for the 2012 model year.
It uses a small 1.2 Liter diesel with an electric motor. And it is a plug in.
It is supposed to be able to run on electric alone for about 35 miles. And top speed (electric alone) could be about 75MPH.
It will still be 2 years behind GM and Toyota.