2010 Hyundai Sonata
Last Updated: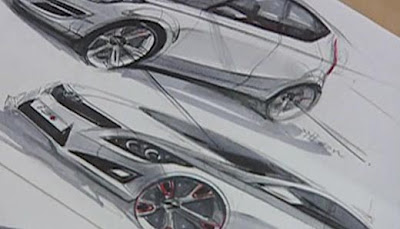 Sketch from the Hyundai design dept. The top car looks to be a sporty version of the i30.
Sure is pretty optimistic, but if you compare it to the previous spy pictures, it does match.
The headlights do seem to be that big and aggressive on the real car.
The current Sonata is already a very nice car. This should really become one of the most serious contender to the Camry/Accord crowd.
Except there are still plenty of people who will never want to be seen driving a Hyundai.
No matter how good they get…