Alan Mulally drives a Hybrid Escape to Congress
Last Updated: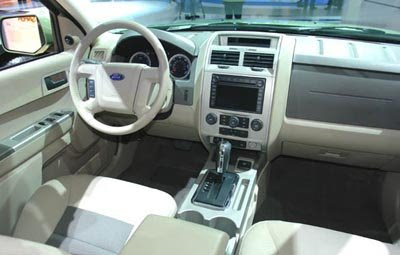 No more private jets.
I guess the Fusion Hybrid isn't ready yet to make the 500 miles trip to DC. Or it might have been seen as an advertising for the car.
And spending over 8 hours in an Escape might really help him decide to bring the Euro Kuga over here…
Mulally will be talking about switching US production from Trucks to Euro Fords. Which they have already started.
But also about the upcoming all electric version of the small Ford Transit commercial van. As well as a new All electric sedan.
All these coming out within the next 2 years.
Plus, he just cut his salary down to $1.
Looks like Ford is taking this very seriously and has a good proposal for this week's hearing.
I wonder what the suits from GM and Chrysler will drive….