And now for the Coupe
Last Updated: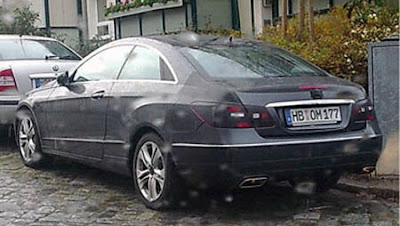 The mercedes E class coupe is coming up right after the sedan . Replacing the "old" CLK coupe.
As you can see, this is just a straight 2 door version of the sedan.
Kind of like the last Camry Coupe from the 90's.
Just take 2 doors off and there you go: a coupe.
is that really enough?