BYD F3 DM Hybrid Plug In.
Last Updated: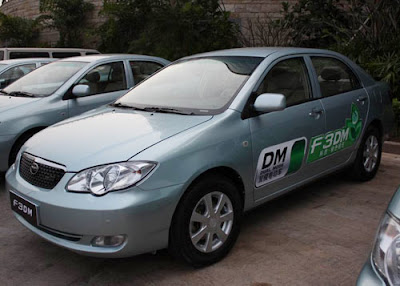 The Chinese beat everyone with the 1st Plug In Hybrid.
It will cost, in China, about 40% Less than a Prius. Or about the price of a local Ford Focus.
-Powered by a 1.3 Liter engine.
-Top speed is about 90MPH
-Batteries can be charged 4000 times. (But start to lose power after 2000 charges)
-Can charge 50% of the batteries in 10 minutes
-9 hours for a full home charge
What do you think???