Infiniti G37 Coupe test drive
Last Updated: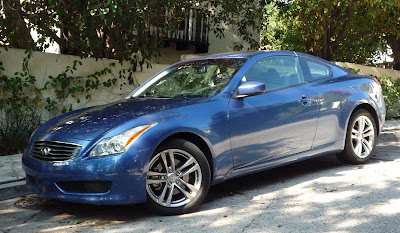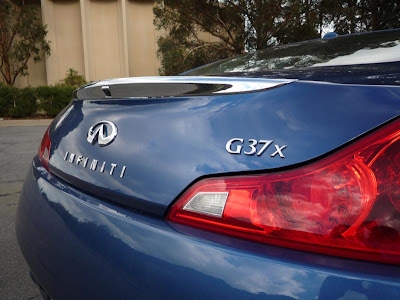 -HOW DOES IT LOOK?
I always liked the look of the Infiniti G35 coupe.
And I thought, when I first saw pictures of it, that the new G37 was just an updated, slightly melted down version of the 1st generation.
But the new car does look striking in person.
Very classy and just aggressive enough. A really good looking car.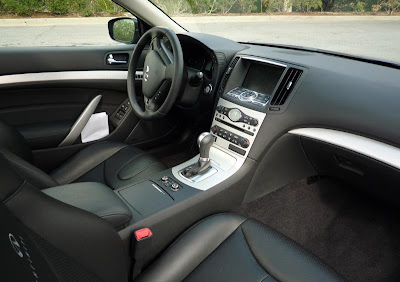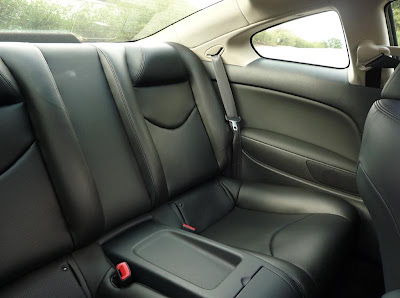 -HOW IS IT INSIDE?
The interior is much better than the previous version. Soft plastics are used almost everywhere. And everything feels very solid and well put together.
I am not too crazy about the "brushed aluminum trim". Somehow, it just doesn't look that special.
It just looks like they put aluminum where the wood trim should be . Which is just what it is.
Another small complaint I have is with the bluish purple color on the dials. It just doesn't look classy.
They should have been white all over.
The back seats are surprisingly roomy.
I did drive the car with 4 people on board around town and nobody complained.
But I wouldn't drive them up to San Francisco…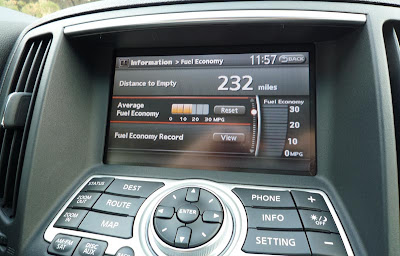 One amazing feature is the USB plug for your iPod.
Which allows you to control it from the touchscreen, or the steering wheel.
With this on board, you don't really need the CD player anymore. And even less the built in Hard drive.
But again, the colors used on the display make the whole thing look a bit cheap.
Every single designs, shapes have gradated color schemes. Simple is always classier.
This looks too much like a cheap video game.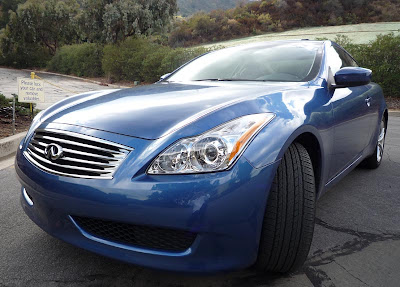 -HOW DOES IT DRIVE?
-Ride.
The ride is about perfect for me. Firm, but never harsh. Smoother than the Nissan Z, but still firm enough to feel great.
-Steering.
Again, the steering feels great. Just a little bit firm. But with plenty of feedback.
It just makes you want to drive…
-Engine
I have nothing bad to say about this engine. It is great in every car I tested it in. Nissans or Infinitis.
In this model, it seems to have a double personality that fits the car perfectly.
It is Lexus quiet at cruising speed, but sounds like a race car when you push it.
-Transmission.
This car has Infiniti's new 7 speed automatic.
And it is really smooth a pretty quick. Altought there is still just a little bit of lag when you push it. But once you do, it'll downshift 2 gears and you will feel the power of the mighty 330hp, pronto.
I did average over 21MPG during my week with the car. Including about 35% highway. Strict city driving got around 17.5MPG.
And I was driving the X, AWD version of this car. So the regular RWD version should be even better.
-SO?
I think the G37 should be on everyone's list when looking for a luxury coupe.
It looks great, drives great, and comes from one of the most reliable brands sold in the US.
You really cannot go wrong.
The base 2009 Coupe starts at $36 700. But various packages quickly push the price past $40 000.
Its closest competition, the BMW 328 Coupe Auto starts at $2000 more. And leather is $1300 extra.
Plus it has a smaller engine with 100hp less.
Even though it is quite expensive, the G37 is a good deal compared to its competition.