Next Infiniti M Sedan
Last Updated: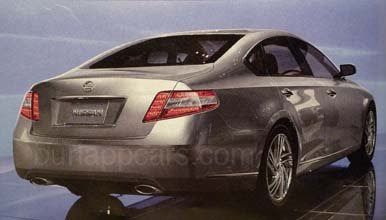 The next M is due within a couple of years. And it is rumored to grow a little bit.
Making it much larger than the current G sedan. The M is now the top of the line sedan for Infiniti, with the slow death of the Q45 while ago…
I just hope it turns out a bit more original and aggressive than this illustration.