Subary Legacy Concept
Last Updated: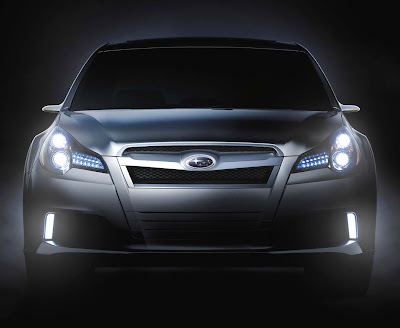 Coming up at the Detroit Auto Show next month.
Take out the LED headlights and add some real rear view mirrors, and you'll have most of the next generation Legacy sedan.
A good car that was never able to even compete with the Camry/Accord crowd.
I wonder if the next one will be able to do better…