Wagoner to drive Volt to DC.
Last Updated: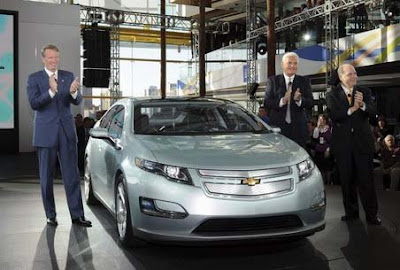 I guess that's the perfect choice.
He will be driving a Volt prototype to congress where he will be for billions.
I just hope GM survives this. Really.
Sure they have made so many mistakes in the past. But I really think they are putting out mostly good cars now, and are on their way to more.
Plus all these jobs lost, as well as tax revenues.
I hear it could impact up to 3 million jobs. That would be 3 million people not paying taxes. And most filling for unemployment.
How much would that cost?