Chevrolet Spark
Last Updated: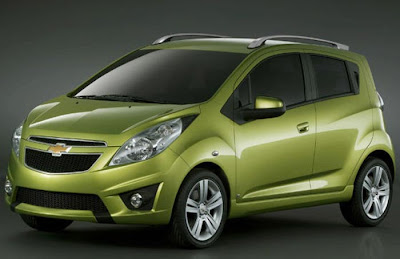 The Spark is the production version of the 2 door Beat concept from 2 years ago.
It is now a 4 door with a hatch.
And the fact that they will unveil it in Detroit means they might be selling it in the US after all.
That would be a great idea.
The current Chevrolet Spark is sold in many countries and is a version of the Daewoo Matiz. A car that was never sold in the US.
So it wouldn't be an Aveo replacement. The Spark is smaller.