Next Hyundai Equus/i70
Last Updated: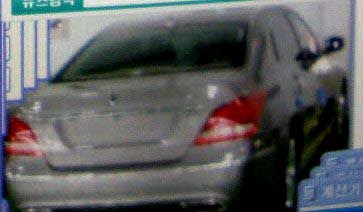 Another picture of the next big Hyundai.
Again, we can't see that much.
I should really be waiting until the official stuff comes out. But hey, I've got a site to run.
I need to post stuff all the time.
Otherwise people complain, and I make zero money….