Nissan Rogue review
Last Updated: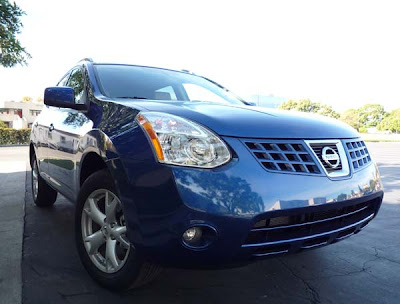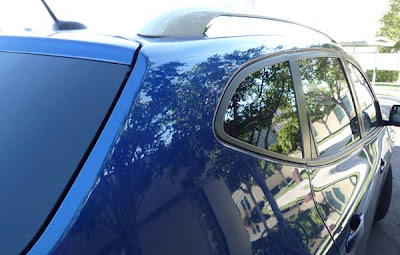 -HOW DOES IT LOOK.

Well. This is really a matter of opinion, but I was never crazy about the Rogue design when I first saw it.

Especially compared to its better and cleaner European looking cousin, the Nissan Qashqai.
The Rogue has a melted look that plagues so many Japanese designs.

But I must say, I did get used to it during my week long drive.
And quite a few people noticed it. Which was kind of weird because it's not such a rare car.

So I guess I am in the minority there…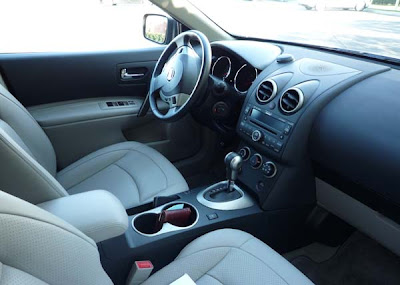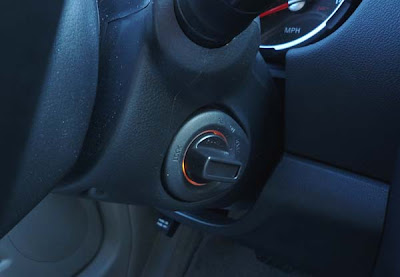 -HOW IS IT INSIDE.

I really like the interior design. It is just a very nice place to spend a long time.
The seats are comfortable, and everything seems very well put together and solid.

For my taste, the driving position was just a bit too high. Even with the seats all the way down.
The one really bad thing about the interior is the stupid "keyless but not really" system.

And idiotic device I had previously experienced in the Miata.

It's not a push button start, like the one used in most Nissan cars, but some fake piece of plastic that you have to turn, just like a regular key.

Except you don't have to carry it with you.
It's the worse of both worlds, that's what it is…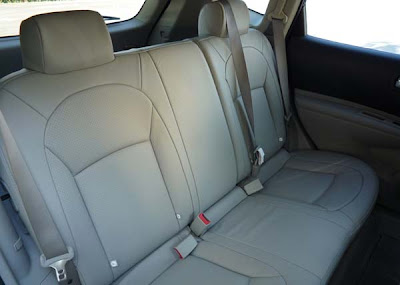 -HOW DOES IT DRIVE.

-Ride.

It is a comfortable car. But as I said before, it does feel a little high for me.

Not quite as secure as a regular, lower car.
Otherwise it is smooth and quiet.
-Steering.

Nothing weird to report here either.

Not much of a road feel, but better than the video game feel you get in other cars these days.
-Engine

There is enough power for most uses. But the 2.5 Liter does get pretty noisy when revved up.

Something many of my riders noticed "What is that noise?. Well… That's the engine"
-Transmission.

Well. There it is.

The deal breaker for me.
I have experienced quite a few CVTs over the past few years. Some fine, like in the Ion Coupe (Hard to believe for some, I know), and the Altima Hybrid.

Some horrible, like in the Ford Freestyle or the Audi A4 2.0.

The one in the Rogue is pretty bad I would say.
It is fine as long as you don't require any power from the engine. It does deliver a super smooth experience, of course.

But as soon as you push it a bit, all you get is noise, a long delay, and then, finally, more power. With plenty of engine noise.
For me, this is not really acceptable. It drove me nuts. And I never really got used to it. the only way to "make it work" is to really floor it when you need power. Don't be shy.
But by then, the engine gets really noisy and the whole thing is unpleasant..
What is so wrong with a 6 speed auto???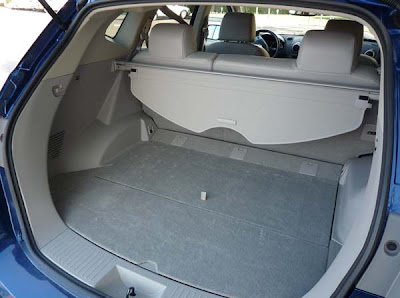 -SO?
Well. The Rogue is a fine small crossover. Well made, comfortable and roomy. But the CTV is really something you need to drive quite a bit to see if you like it.

Sure, I did average around 25MPG in my regular mix of about 35% HWY, and the rest in the city.

So it is pretty good for that kind of high wagon.

But I'm not sure most people would be better off with something like a Mazda3 hachback. For much less money.
The Rogue seems pretty attractive at $21 000. But my SL AWD with a few options was pushing $27 000. Still without a sunroof.

Don't get me wrong, it is a nice car. But it's not that inexpensive.

Plus, the CVT isn't for everyone.

Check out the CRV , Vue, RAV4 and others before you buy.
Or, and this is a crazy idea, how about a car???? A regular one.