2010 Jeep Grand Cherokee
Last Updated: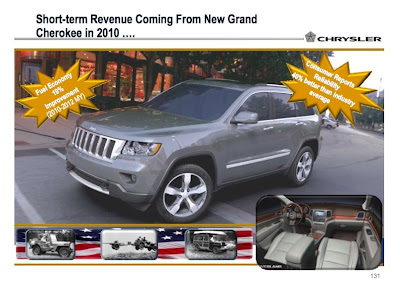 This is taken from Chrysler's "Restructuring Plan for Long Term Viability" brochure they are showing to Congress in order to get more money.
The good news is that we get to see what the new car based Grand Cherokee will look like. The bad news is, it doesn't seem to look that great.
After all these Jeep concepts over the past years, they still come up with what is a pretty boring production design. Copying the current model.
That front end alone looks like about 12 designers worked on it while never talking to each other…
It will be available for the 1st time as a 7 seater.