Mazda6 review coming up.
Last Updated: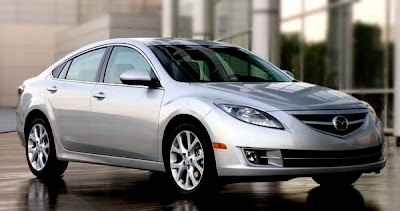 Well, most of you guessed it.
I am driving the new Maxda6 for a week.
It is a 2.5 Liter Touring model, with the "Moonroof & Bose" and "Convenience" packages.
For an MSRP of a bit over $26 000.
So far so good. But not as sporty as I thought.
More later….
Feel free to ask anything about the the driving experience.
Your best friend Vince Burlapp will check it out for you.