WVW's new Mid-sized sedan
Last Updated: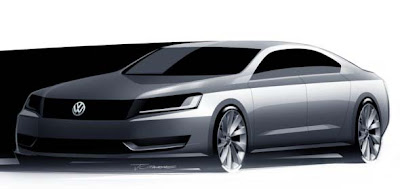 The one that is supposed to better compete with the Camry/Accord crowd in the US by also being built localy.
It looks nice, but nothing special, really. And that's a rendering, the actual car will be even more conservative. There are already more modern looking sedans out there. Now.
This won't be available for at least another year.
Based on a stretched Jetta platform.
We'll see…