2010 Kia Sorento
Last Updated: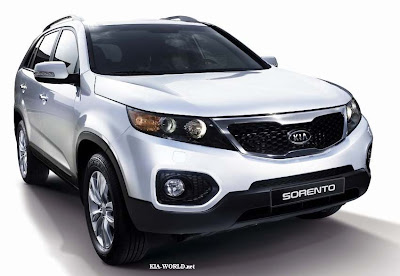 Just another pictures.
As expected, engines will be a standard 2.4 Liter and a "rather big for the current market condition" 3.8 Liter V6 as an option.
Korea will get the smaller 2.7 Liter V6 and a new 2.2 Liter Diesel with 200hp.
Let's hope the 170hp from the 2.4 Liter is enough, because the 3.8 Liter will be pretty tough to swallow when gas prices go back up again.