Honda's Miata fighter?
Last Updated: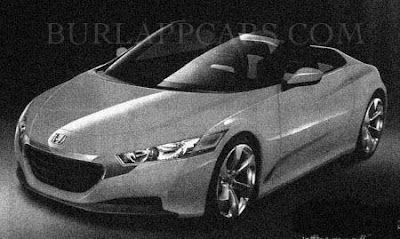 This rumor has been going on for years. Honda would be working on a small 2 seater convertible to compete with the popular Miata.
But now, I hear about a hybrid powertrain similar to the one used in the new 2010 Honda Insight.
I think this would be great.
What a novelty: a fun to drive hybrid car!
Finally.
I've driven the current Prius and I just can't help comparing the experience to what it would be to drive a washing machine.
A good looking convertible that just "happens"to be a hybrid would sure be pretty popular. And a trendsetter.