Jaguar and Buick on top!
Last Updated: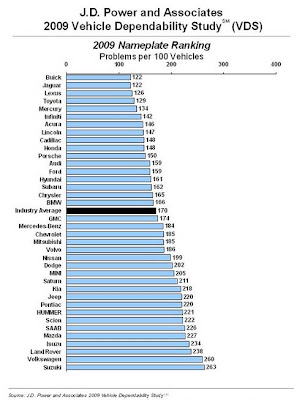 They both passed Lexus in the new 2009 Vehicle Dependability Study from J.D Powers.
On other notes, it's pretty amazing to see the difference between Infiniti and Nissan.
And between Toyota and Scion.
at least Honda and Acura are both close to the top….
And of course, some things never seem to change. Like the bottom of the list where brands like VW and Saab seem to have chosen this spot as their permanent residence…