Kia VG Concept
Last Updated: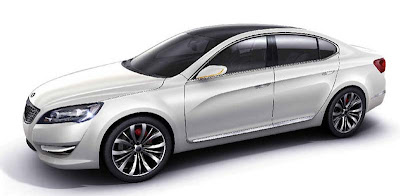 This "concept" is actually the replacement for the old Amanti.
Take out some of the trims and you pretty much have the production car.
Sure, it's better looking than the Amanti, but what isn't…
I don't think the US (Or Europe for that matter) is ready for a big Kia sedan. The 1st one was a flop and I can't imagine this one being a hit. Unless if offers "Lexus at a Camry price"
We'll see….