More pictures of the new 2010 Subaru Legacy
Last Updated: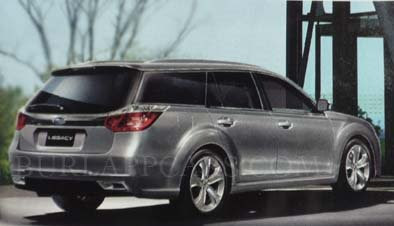 I guess this will come out really soon.
Still quite boring to me.
Most wagons look more attractive now. Just look at the "non US" Mazda6 wagon.
And the sedan is really more on the Camry side. Again, I think the Mazda6 is much more attractive and modern looking.
I just can't see who will pick this over the competition.
That's pretty much the problem of the current model, and it doesn't seem fixed with the next one.
Good luck…