Nano in the US???
Last Updated: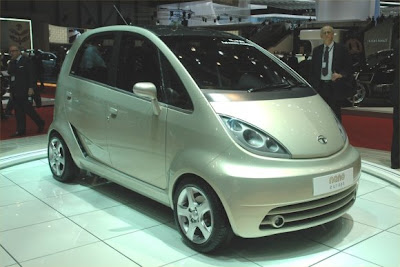 The head of Inidan car maker Tata is saying the small Nano is heading for the US.
Maybe as soon as 2010.
Our version will be closer to the Euro-spec model pictured here than the bare bone Indian version that went on sale a few days ago for $2000.
The Euro version is expected to cost at least twice as much.
Still, the US market might be ready, by then, for a modern looking $5000 car.
What do you think?
Would you buy one?