New Acura Crossover
Last Updated: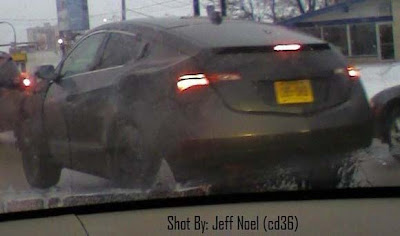 This is the best picture of it so far.
I hear it's based on the Accord. But obviously has the new Acura rear end. I guess that means the weird face as well…
Some people call it a BMW X6 fighter.
I don't think so. It won't even be in the same price range.
I'm not sure how big the market is for that kind of things right now. It seems that the only cars that sell are the cheap ones.
Looks like anything else that comes out ends up sitting on dealers lots….