Return of the MR2???
Last Updated: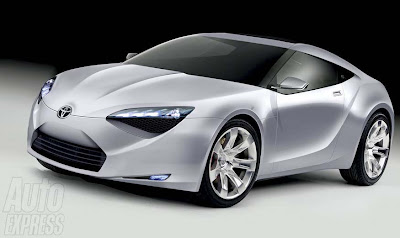 Some people are talking about a possible return of the small Toyota 2 seater.
This new version would use the 2010 Prius Hybrid powertrain.
Not sure if it would be based on the same FWD platform or use a more appropriate mid engine RWD setup.
We'll see…