Wagoner quits!
Last Updated: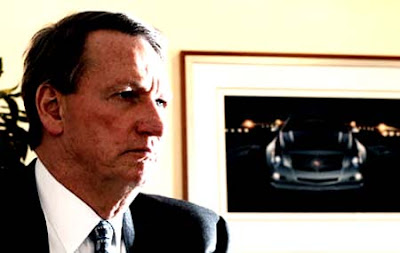 GM's big boss, Rick Wagoner is quitting the company.
Apparently, this move is part of the restructuring agreement with the Obama administration.
GM has been doing pretty badly for years. Losing $82 billion in the past 4 years alone.
Someone has to take the blame.
Who do you think should replace it?
My vote goes for Bob Lutz. Why not put a "car guy" in charge? For once…
Click on the title to read the whole New York Times article.