2011 Chrysler 300
Last Updated: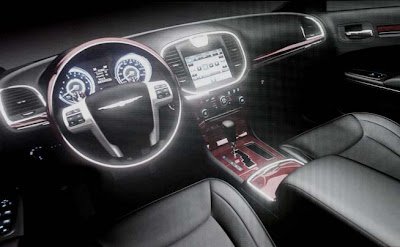 Chrysler showed this picture of the next 300 Interior at the New York auto show this week.
Part of a campaign to make sure we know they're still alive.
And it does look really nice. Much better than the current car.
I did a couple of test drives of the 300 over the past couple of years, and really liked it. Mostly. except the rough 2.7 Liter engine.
The new one should use the same new 3.6 Liter introduced in the Grand Cherokee.
Let's just hope there is still room for a big classic American sedan in the near future.
And they now will have to compete with a really nice new Taurus.
We'll see…