2011 Infiniti M35?
Last Updated: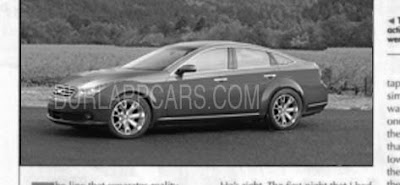 It does look like it could be.
The next M will be the 1st Infiniti available with the new 3.0Liter V6 diesel. In Europe first.
But not in the US.
Strangely, an even smaller 2.5 Liter V6 will also be available in some markets.
While the US is getting a new Hybrid version. Which could possibly use the 2.5 Liter with an electric motor for best in class fuel economy.
The 3.7 Liter will still be the main engine choice for US, while the V8 might not even make it.
We'll see.