All new Opel Astra?
Last Updated: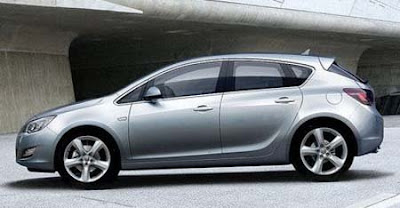 Could this finally be the 1st official pic of the new Opel?
I can't really tell. If its not, it's really close anyway.
This was supposed to be our next Saturn Astra. As we all know, it won't be.
A "trunk" version might still end up here as a new small Buick.
Unless GM sells the whole brand to the Chinese.
As some local press reported yesterday..