Buick to get the Saturn Vue???
Last Updated: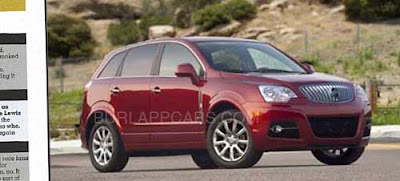 Haven't heard of this before, but it sure makes sense.
Saturn has a good offering with the new Vue. And the new 2 mode Hybrid was due really soon.
All that technology shouldn't be going to waste.
With Pontiac gone, it could only become a small Buick. Actually a good idea.
It does look nice next to the larger Enclave.
Now if they only could the G8 into the Impala. Or something….