Next Opel Astra Coupe
Last Updated: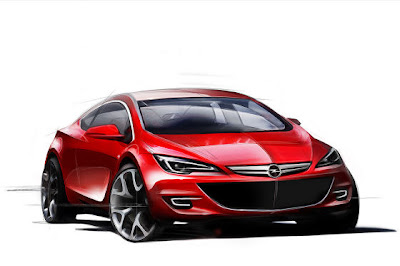 Even though it is just an optimistic sketch, it looks like the next Astra coupe will be quite a looker.
The current version already looks great.
I just hope GM finds a way to bring this over here.
It would make a great small Pontiac coupe, if the brand is still around when the car comes out.
There is a rumor that GM might be forced to become a 3 brand company. With Chevrolet, Cadillac and GMC being the only ones left.
If that is the case, they need to build the next Astra over here (just like Ford is doing with the next Focus), and replace the aging Cobalt with it.