Stillborn: Smart ForMore
Last Updated: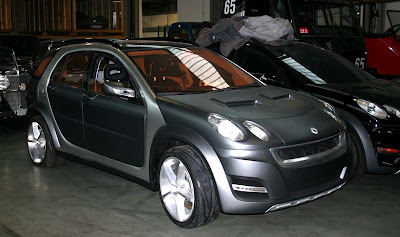 The ForMore was going to be to be an SUV based on the 4 door ForFour.
Until they canceled the whole project back in 2005. The car on which it was to be based wasn't selling (The Forfour) and was itself canceled.
The ForMore was actually going to be the first Smart sold in the US. Instead we got the redesigned version of the Fortwo a few years later.
This picture was taken in a large storage place where Mercedes keeps a bunch of cars. Many of them prototype and "things that never were"…
Interesting note: the grey car seems to be a concept that we would have seen early, while the black one next to it is the production version of the same model.
I just wonder if GM has a place like that. A place where we could see all the stuff Pontiac and Saturn were going to come up with….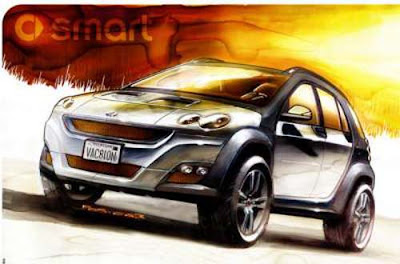 Remember this? It was the original official illustration of the ForMore back in 2005.