2012 Lotus Evora Convertible
Last Updated: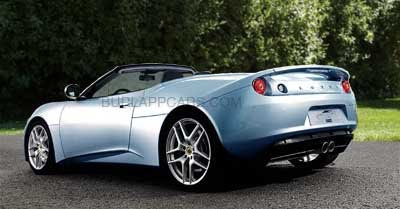 The new Evora is one of the best looking car on the market. As far as i am concerned.
The convertible version will be out in a bit over a year. And apparently, it will loose its small back seats in the transformation.
That's OK.
We can never have enough of good looking convertible sports cars around. Even with only 2 seats….