Buick up 50%!
Last Updated: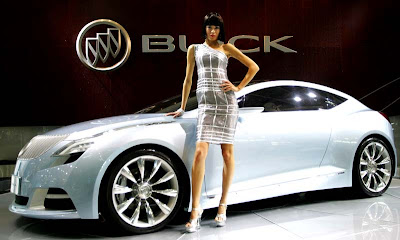 In China…
Here is the official word from Shanghai:
"SHANGHAI (AP) — General Motors said Tuesday that sales in China soared 50 percent in April to a monthly record of 151,084 vehicles, thanks to strong demand for Buick brand cars and Wuling minivehicles.
Sales of the Buick Excelle sedan, a staple in GM's Shanghai-produced portfolio, more than doubled from a year ago to 22,078, the company said in a statement.
Overall Buick sales jumped 63.6 percent in April to 38,071 units, it said.
GM's minivehicle joint venture, SAIC-GM-Wuling, has been one of the biggest beneficiaries of Chinese government policies aimed at encouraging purchases of small cars and minivans. Wuling minivehicle sales surged 60.6 percent from a year earlier in April, to 95,544 units, it said.
Vehicle sales in China so far this year have outpaced those in the U.S. If those trends continue, China would replace the U.S. as the world's biggest auto market.
Detroit-based GM, which has received billions of dollars in government financial support, is working on a restructuring plan and has until June 1 to avoid a possible bankruptcy filing.
GM said the record in its monthly sales was helped also by its Regal upper-medium sedan, which was introduced at the end of last year, and its new Chevrolet Cruze compact sedan.
Both have gotten off to a good start, Kevin Wale, president and managing director of GM China Group, said in a statement.
"Our new product offensive, which is still in its early stages, has helped get customers into our showrooms and increase demand across the board," Wale said.
But GM officials said last month at the Shanghai Auto Show that the company intends to keep growing in China regardless of how its current financial situation is resolved.
GM aims to double sales in China to about 2 million vehicles a year within the next five years."
Probably why they killed Pontiac instead of Buick. It's making them tons of money over there.