How about a new Chevrolet Impala?
Last Updated: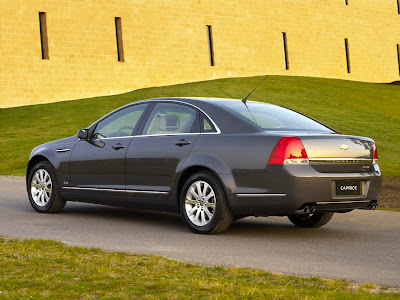 This is the Chevy Caprice sold in Arabian markets. And it is a version of the Holden sedan we have here as the Pontiac G8.
With the death of Pontiac coming up, why not switching this good platform to Chevy?
Our Impala is pretty old, and this one would be a welcome change. And it's RWD. It comes with the same 3.6 Liter V6 and even has an SS version for the V8. Just like the new Camaro.
Plus, it wouldn't cost GM an arm and a leg to bring this over here. Maybe a new grille and voila!
Should this become the new US Impala?
What do you think?