Renault Twingup?
Last Updated: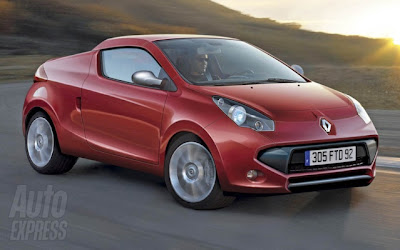 Just another illustration.
They seem to have been testing this thing forever…
It's a weird idea anyway. A strange looking 2 seater convertible based on the super small Twingo hatchback.
With a sliding hardtop.
I guess the closest thing to it would be the old Civic Del Sol from Honda.