What??!?!?!
Last Updated: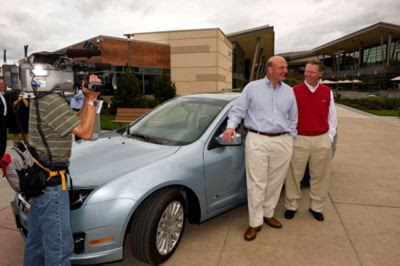 Obnoxious Microsoft CEO Steve Ballmer got a free car today!
Like he needs one.
One of the richest man in the world just got a free Ford Fusion Hybrid from Alan Mulally.
CEOs helping CEOs
Are you kidding me right now???
Giving a Fusion to Ballmer is like giving a free stamp to Nelson Rockefeller.
Even as a PR event, it is an idiotic move.

Here is the guy they gave a free car to…