2.4 Liter for the new Buick Lacrosse
Last Updated: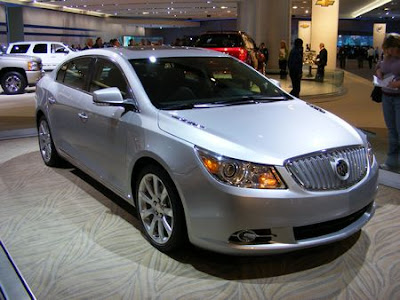 GM announced today that the base engine for the 2010 Lacrosse will be their new 2.4 Liter with 182hp.
They are hoping to get 30MPG HWY with this engine.
Unfortunately, the smaller engine will only be available in the base model.
Although they might change their mind later like they did with the Malibu.
3.0 Liter and 3.6 Liter V6s are still available or standard of the other versions.
Audi is on a similar path and won't even offer a V6 on the A4 anymore, at least in the US.
It looks like even near luxury car buyers are warming up to the idea that a good 4 cylinder engine is just fine.
We do live in a country where the speed limit is mostly 65 and a gallon of gas is pretty much over $3 now….