E class Shooting Brake coming up?
Last Updated: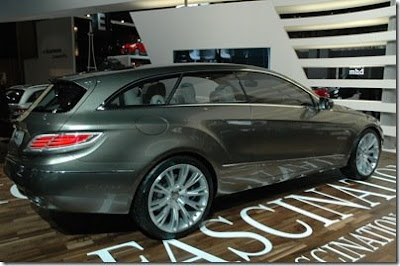 Apparently, Mercedes will produce a 2 door wagon version of the new E class coupe. Similar to the concept we saw a few months ago.
Great news!
This is by far the best looking version of the new E class. Plus, I do miss the idea of 2 door wagons.
What ever happened to the super cool Chevy Nomad concept based on the Solstice? Remember?