Future Jaguar XC?
Last Updated: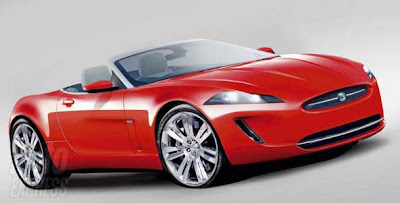 A smaller than XK roadster to compete with the Boxter, SLC and even Nissan Z Convertible.
Auto Express is mentioning a 3.0 Liter V6 with "only" 235hp as the base engine.
Not that 235hp isn't enough in a small car. but Nissan offers 330 in the Z.
I think Jaguar could do better. Sounds like they will re-use the old X Type V6.
But a V8 would still be offered as an option…