R.I.P : Chevrolet Malibu Hybrid
Last Updated: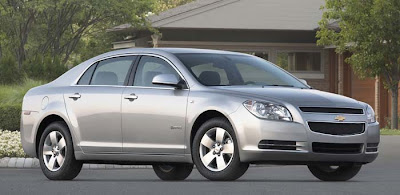 A car that should have never been produced.
I was very impressed by the Malibu when I went to the press event in Memphis as the new Chevrolet was being introduced.
But really, the worse version was the "Hybrid". Which saved only 2mpg compared to the regular 2.4 Liter model.
And now that the 2.4 Liter is available with a 6 speed auto, I bet it got similar or even better mileage than the "Light" hybrid version.
Same story with the Saturn Vue Hybrid. Too much money was spent in useless models like these two.
GM's 2.4 Liter engine and 6 speed auto is a great combo. In any car they use it.