VW New Beetle Test Drive
Last Updated: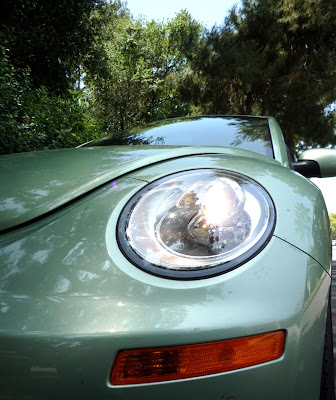 -HOW IT LOOKS.
Well, pretty much the same as it did when it came out for the 2008 model year.
Sure, they changed the fenders, front and rear end a few years ago. To make it "less round".
Otherwise it pretty much looks the same as ever. Especially the interior.
I personally love the design. So I'm not complaining. But I realize it is not for everyone.
Actually, most people like more boring looking cars.
So the Bug, the Mini and other "cool" and different looking cars are not the most popular kids around.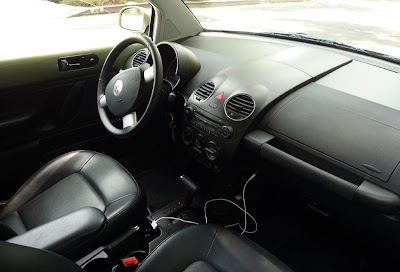 -HOW IT IS INSIDE.
The interior is pretty much the same as it was back in 1998. Which is best described as "different".
The dashboard is really, really deep.
Weird for a car, more like what you'd expect in a minivan. But it does give this small car an open feel. Everything is kind of far, like the rear view mirror.
After driving one, every other car feels almost claustrophobic.
The stereo on the convertible version I drove was a Moonsoon system and sounded great. The coupe had a cheaper set up that just sounded "pretty good".
The seats are really good. They look kind of flat, but they do hold you really nicely.
The whole interior has a high quality feel to it. And still looks original and unique, even 11 years later.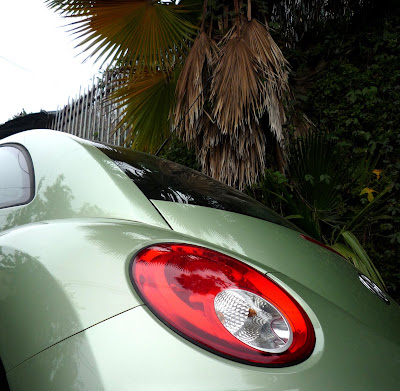 -HOW IT DRIVES.
-Ride.
The ride is always smooth if a bit firm. At least with the standard 16 inch wheels. The convertible had larger 17 inch wheels and I could tell the difference.
The coupe's smaller wheels were quite a bit smoother.
But it is never harsh in either version.
The coupe does feel like a tank. And of course, the convertible, a bit less so. Especially with these super tall side windows, that tend to rattle a bit over bad roads.
-Steering.
The steering is a bit firm and very precise. In a word, very German. But again. the convertible, with the 17 inch wheels, had a much firmer steering. Still fine to me. But it might be a bit much for most people.
-Engine.
The newer 2.5 Liter engine is smoother and quieter than the old 2.0 Liter. It is pretty much always quiet, even when you push it. Which you don't need to to as often, thanks to the extra power.
And it also get better mileage too.
I test drove a 2.0 Liter a few years ago and averaged about 21MPG in a week of mostly city driving.
The new one got me about 23MPG in similar conditions.
Not great, still. But better.
-Transmission.
The 6 speed auto is one of the smoothest automatic around. It is even better with the new engine.
Not sure about the coupe, but you cannot order a manual with the convertible anymore.

-SO??
I really love the New Beetle. Convertible and coupe.
It is still one of my favorite car to drive around. At the same time, I realize it is not for everyone.
But , as with every VWs, the main concern is reliability.
And it has been at the bottom of most surveys in the US.
A tough choice between a fun looking a great driving car VS a reliable but boring one.
A conendrum that repeats itself in most aspects of our life on Earth.
The "eternal" choice between fun and good.