2011 Saab 9-3?
Last Updated: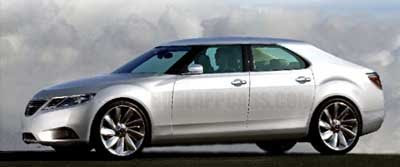 Maybe…
From what we saw with the new 9-5, Saab isn't going to do anything crazy or futuristic anytime soon.
So it could end up looking like that.
They sold about 125 000 cars in 2007, and about 35 000 less in 2008.
You know 2009 won't be pretty.
The new owners hope to pass the 100 000 mark again with the new 9-5.
But it's really the 9-3 that will help them out. And it is long overdue.